Turkey International Rubber & Plastics Exhibition | Every departure, just for more exciting bloom!
---
Turkey International Rubber & Plastics Exhibition | Every departure, just for more exciting bloom!
Announcer:Leshan Time:2019-12-13


[Flash lens] Leshan full electric blow molding machine on show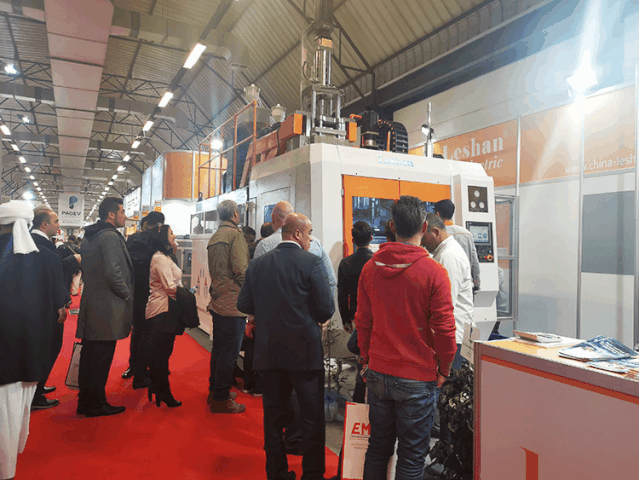 Although there are only 4 days of exhibition time, the Leshan Intelligent Pavilion has always been one of the popular gathering places. Preparation, layout, new product display, etc. are carefully planned and presented by Leshan smart partners.

China's Voice to the World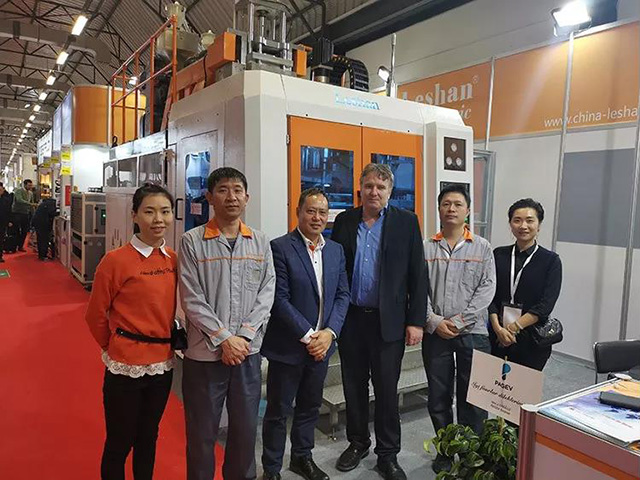 Group photo of the owner, general manager and Guo Dong of Shatin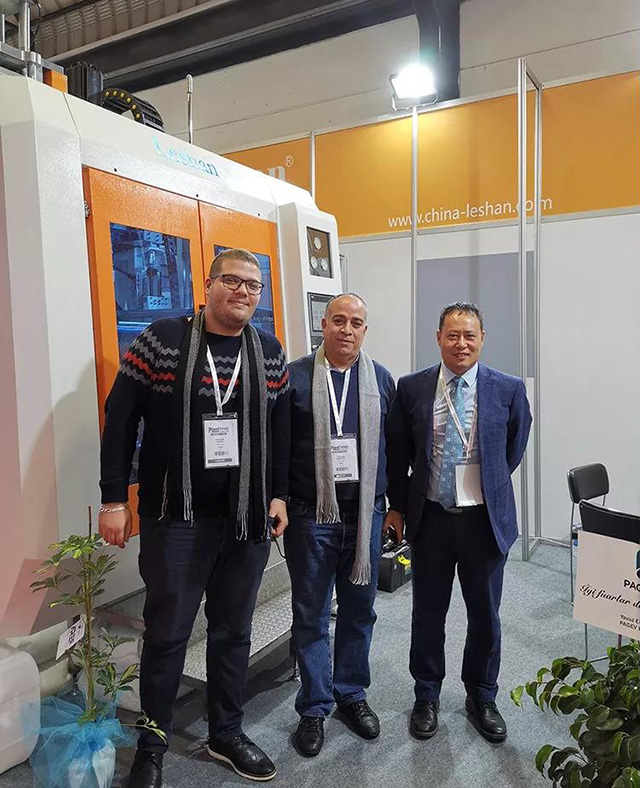 An old customer from Algeria 10 years ago took a friendly photo with Guo Dong

At this Turkey International Rubber & Plastics Exhibition, Leshan Smart made a stunning debut with the latest European standard full electric blow molding machine products in 2019. The perfect energy-saving performance and exquisite appearance design attracted a large number of guests to stop and won the praise of everyone. According to the introduction of Leshan intelligent engineers, the new products we exhibited at this exhibition have relevant data that fully meet the needs of the EU market. From the beginning of the design, the product has focused on energy consumption, production efficiency, yield, and customization on demand. Many innovations oriented to meet market needs. The editor saw on the spot: "The feedback of the new products we displayed this time is very good, and many customers came to consult, and the scene was very popular."

Quality leads the future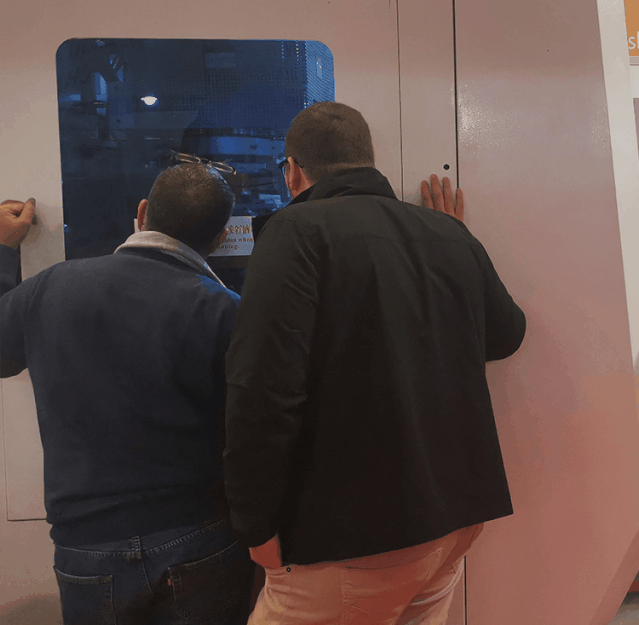 According to the on-site Turkish guest description, he saw the production demonstration of the exhibits at the booth and communicated with the technical staff. He saw our technical strength and the professionalism of the staff. After more than 30 minutes of communication, he decided to come to Leshan. Intention of factory inspection.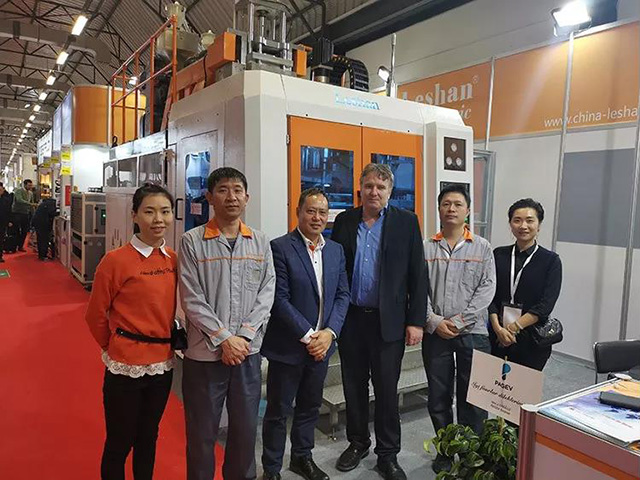 Guests take a group photo with Guo Dong and colleagues

At the booth, many customers felt that Leshan products had strong plasticity and could be applied to complete solutions in the actual production field.

Remit from excellence, believe in extraordinary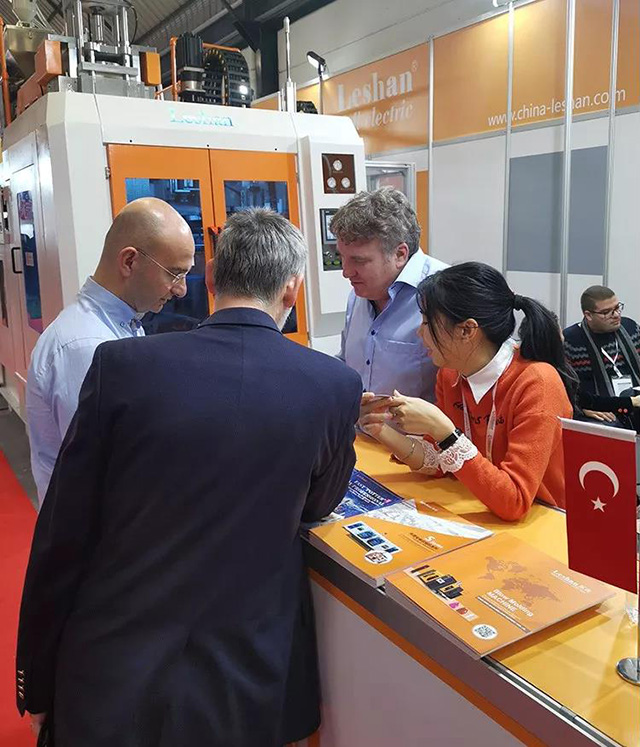 Leshan Smart always adheres to the concept of "quality, professionalism, service and innovation", and has provided a wonderful feast for the guests with the brand awareness accumulated over the years and the warm and professional service on site. Leshanzhi's main products include bottle blowing machine series, precision molds, motor series, auxiliary machine series, key engineering design and construction, etc. Among them, the bottle blowing machine products are produced according to international standards and have EU compulsory certification CE certification.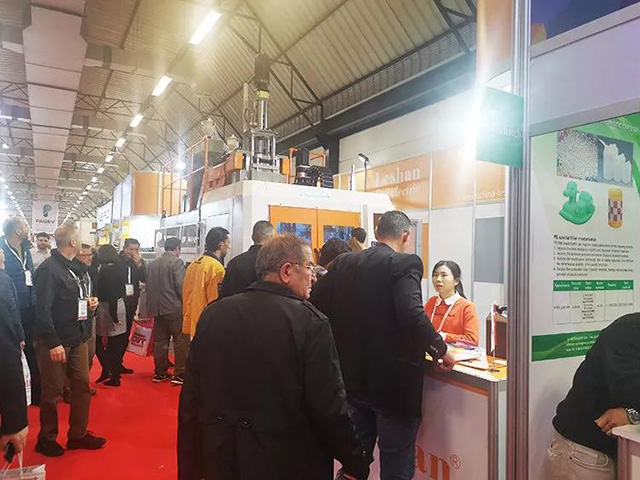 Regarding the overall experience of this exhibition, Guo Dong believes: "This exhibition is very successful. It can take this opportunity to meet with old friends, but also to make new friends and open up new markets. Now the audience who came to watch the exhibition As we become more professional, we have also achieved a good response. "

Here, we sincerely thank all the customers and friends who came to the scene. During your busy schedule, you took the time to visit our booth during the exhibition to support our work and trust our products. Thank you very much! Leshan Intelligence's original intention is unchanged, and in the follow-up time, it will remain enthusiastic and sincere to serve its allies and bring you the best products and technical support.

Information about new products in Turkey: